What is therapy about?
Therapy is an experience of looking through an unfiltered lens and discovering the beauty of your truest self.
Ever post a picture online after you posed 8 times, cropped, edited and found the perfect filter? It takes a bit of work to create the image that most fits what and who you want to portray.
The same thing happens in life. We are always creating who we want to be yet often don't know, or feel comfortable with our non-filtered self.
From your youngest years, various familial, cultural, social and religious influences have shaped who you are now. These are the filters you've tried on, or possibly thrown off, in your journey of finding yourself and creating a happy life.
Therapy is about finding the non-filtered self and learning to live in line with it.
Therapy is about finding…
Healing – Through the development of our trusting and honest relationship and through your stories, we'll address your hurts and wounds that need healing. You may be well aware of specific stories of harm that you want to work with, and we will likely stir up some of which you are unaware. This is the growing pain of healing that paradoxically brings freedom to throw off that which has hindered you from happiness.
Meaning – Therapy is a space where you find meaning by getting honest about the things that are hardest to admit. Why have you made the choices you've made up to this point? Therapy will give you clear answers – as well as the power to make new choices moving forward.
Clarity – What do you want out of life? Who are you in your core? Therapy gives you a reliable place where you can mine the depths of your experience for answers to these questions and others.
Together we'll make the most of our 50 minutes each week to dive deep and discover the feelings that are driving you.
About Ali Clark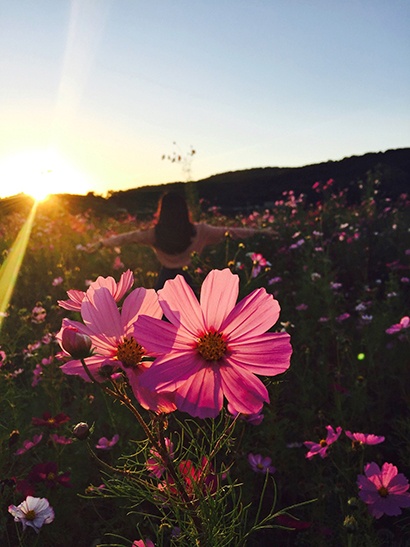 I believe in the healing elements of relationship and am honored by each client's courage to enter this process with me. The Individuals I work with leave me in awe of the profound change and growth process that is uncovered inside each one of them through our work together.
That's how I came to do this work.
I've been drawn to the work of relationships as long as I can remember, so my career started in education working with children and parents. This was enriching and good work, yet something was missing. So life events took me through the healing elements of change that led to pursuit of further education in counseling psychology.
The Seattle School of Theology & Psychology facilitated my education in Psychodynamic Counseling. My earliest work further trained me to understand mental health issues as they occur in our specific culture (Feminist Psychology perspective).
I am licensed by the State of Washington working with adults in individual settings as well as Mother-Daughter group settings.
The root of my passion for this work is the influential relationships of my own life. So, a small personal note about who and what inspires me besides our work together:
I enjoy the dry indoor environment of Seattle by cooking for my daughters and friends before a game night or movie ("Draw 4" in Uno can make for interesting mother-daughter time). Other times, you'll find me running (slowly), boating or off to live music. If this busy life allows, I'll sneak into a good book, or three.
Healing and fulfillment come from the relationships we find with our self and others in this life.
My passion for you is to unlock more happiness by exploring your stories of connection and uncovering more for your life.
Midbar is an in-between space; a wild, unpredictable place where we can encounter parts of us that we don't yet know or haven't allowed to emerge. Midbar is our inner landscape…it is where we can experience and begin to integrate new selves.
–Irwin Kula, Yearnings